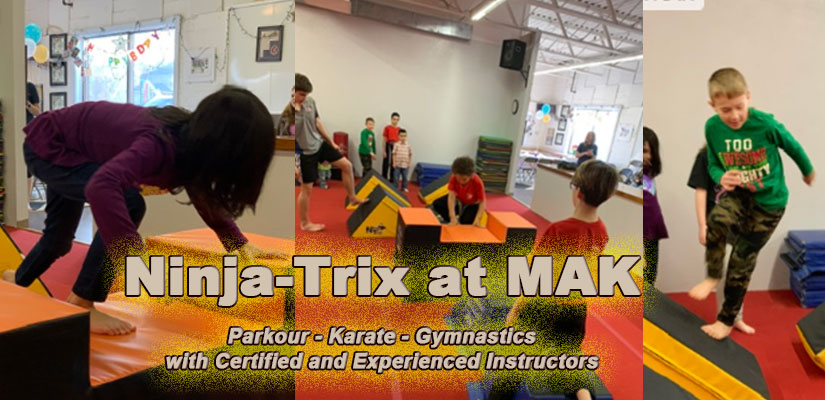 NinjaTrix is the newest sport discipline. Kids love it because they get to run, jump, climb, kick, spin and basically be kids! Parents love it because their kids get to burn off energy and exercise while having fun, and as a bonus learn tenets such as self-discipline, confidence, and respect.
At NinjaTrix your ninja will learn Martial Arts, Gymnastics and Parkour, giving them a great foundation for all sports.
Click HERE to view the schedule of classes, and look for Ninja Trix.
If you would like more information on our unique program, fill out the form below, and we will get back to you.